GFNY Ambassador Story – Adrian Fonseca
Meet the GFNY Ambassadors – GFNY Florida Sebring Marathon
We're getting ready for  GFNY Florida Sebring Marathon on October 24, 2021!
While we are preparing for this race – which is the first marathon in our GFNY Endurance Sports Series(!) – many of our ambassadors are in full preparation mode with us, so that they are in their best shape and are ready to Be A Pro for A Day by the time race day rolls around.
One of our GFNY Florida Sebring Marathon ambassadors is Adrian Fonseca. Read his story below: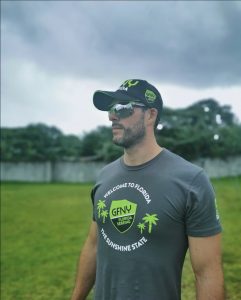 "I had great expectations about 2021, I think we all wanted this year to be different, to be better.
For me to realize that GFNY is hosting the Florida Sebring Marathon is a bright light at the end of the tunnel. My motivation for this marathon is my family, we all have struggled this current and past year but my parents always taught us to never give up, that with hard work, discipline and heart, life will give you priceless rewards. That is life and that's what you get at the marathon finish line.
Thanks and congrats GFNY for this event; cause even in these times that we're living life can't be stopped, and you're helping us to celebrate life.
Be prepared for the GFNY Florida Sebring Marathon because I'm training for you."
– Adrian Fonseca
Tags: Ambassador Stories, Marathon